Best Dentists in Phoenix [February 2023]
Are you looking for a quality and affordable dentist in Phoenix? If the answer is yes, then you're in luck! Our team has compiled a list of the best dental clinics in Phoenix, based on our criteria such as years of experience, quality of care, and patient satisfaction.
We understand that finding a dentist can be difficult, so we've made it easier for you by narrowing down your search. All of the dentists in Phoenix on our list offer high-quality services at an affordable price. Plus, they have years of experience and a proven track record of success. So whether you need a routine check-up or more complex dental work done, these dentists are sure to meet your needs.
List of The Best Dentists & Dental Clinics in Phoenix
Smile Dental Clinics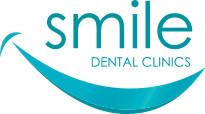 Smile Dental Clinics bring experience and skill to a wide variety of dental services so their patients can put an end to their dental care search. Smile Dental provides a full suite of dental care to cover patients and their family's oral health needs.
The Smile Dental team will treat every patient with care and kindness at every visit. Patients will have the advantage of a team of highly skilled and knowledgeable professionals supporting them in their dental health every step of the way. Smile Dental is committed to providing compassionate and individualized care for all of their patients.
Innovative Dentistry Biltmore
Innovative Dentistry Biltmore is on the cutting edge of oral health care. They provide insight into the root cause of dental cavities, bleeding gums, bad breath, gum recession, and more. Their goal is to consistently improve oral health for each patient instead of only treating symptoms of dental disease.
Dr. Ebner integrates mainstream and alternative oral health evaluation and therapies to impact systemic health and improve whole-body wellness. This innovative approach to dentistry is changing the way people think about their oral health and its connection to their overall health. If you are looking for a dentist that cares about your whole-body wellness, Innovative Dentistry Biltmore is the place for you.
Sonoran Hills Dental
Sonoran Hills Dental is a general dental practice that serves patients of all ages in the Phoenix area. When you visit Sonoran Hills Dental, you will enjoy high quality dental care from Dr. Ito.
Dr. Ito provides a unique, caring, and personal approach to dentistry. The team at Sonoran Hills Dental are experienced and work alongside Dr. Ito to provide a trustworthy, safe, and relaxing dental experience.
When it comes to dental services, you can rest assured knowing that you won't get better treatment anywhere else than at Sonoran Hills Dental.
Scott A. Simpson, DDS
Scott A. Simpson, DDS is a dental provider that looks forward to showing patients what exceptional dental care is all about. They have skilled dentists on staff that strive to provide patients with care that lasts a lifetime. New patients are always welcome at Scott A. Simpson, DDS. The entire team has received special training in delivering comfortable, quality dental care and they truly enjoy their work! Scott A. Simpson, DDS is the place to go whether you need routine care or have a dental emergency. Their friendly team is excited to meet you and get started on providing the dental care that you need.
During your visit, Scott A. Simpson, DDS's first goal is to establish a feeling of trust. They understand that you might have dental anxiety and they make a point of carefully outlining your proposed dental treatment plan and taking the time to answer any questions that you might have. Scott A. Simpson, DDS wants you to be as involved in your dental decisions as possible and they respect your feelings and concerns. You can rest assured knowing that you're in good hands with Scott A. Simpson, DDS.